Blog
REFLECTING ON WHAT MATTERS
On August 11, 2020 by admin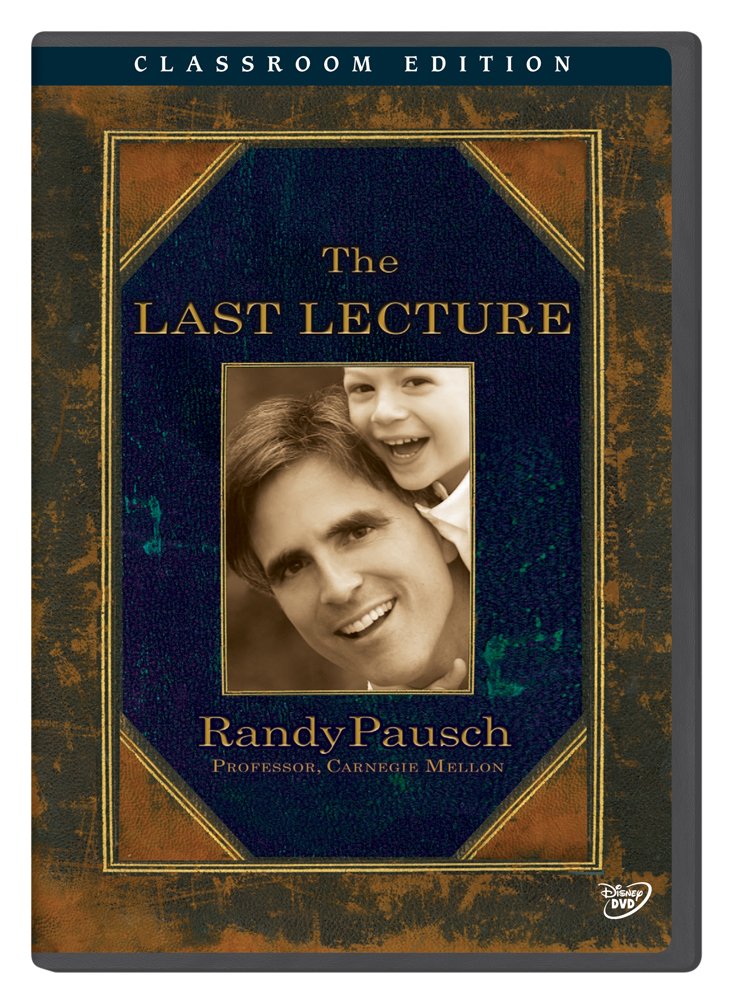 During these challenging and anxiety-riddled days, while we attempt to cope with a soaring pandemic, a collapsing economy, failed leadership, the realities of racism, and the mounting threat of climate change, I find myself spending more and more time reflecting on what really matters in life. Perhaps you do too. Along with these challenges, hunkering down, wearing a mask, practicing safe distancing, and trying to be cautious all sap our energy. It's a time that cries out for hope. However, we know that hope doesn't just sit there waiting to be born. Hope requires action. We have to do something to bring about hopefulness in the face of all this hopelessness.
The message of hope runs true and through THE LAST LECTURE by Randy Pausch, published in 2008. It quickly became a run-away best seller. I first read this remarkable gem in 2011 right after I retired as campus president from Baker College. I read it again in February of 2019 after a dear dear friend died. He and I both read this book back in 2011 and had several lunch conversations about it. Finally, I read it for the third time a few weeks ago. It does not wear thin, grow stale, or seem outdated.
Randy Pausch was a distinguished professor of Computer Science, Human Computer Interaction, and Design at Carnegie Mellon University. He also taught for a time at the University of Virginia and served on the team at the prestigious Walt Disney Imagineering. It is a long-standing tradition at many universities to ask retiring professors to give a final lecture. What is unusual about this talk is that the author is dying. As the author maintains, "We cannot change the cards we are dealt, just how we play the hand." This is his mantra throughout the book. In the final analysis, Pausch asserts that "It's About How to Live Your Life." "Enabling the Dreams of Others" is offered as one of life's duties and rewards. Anything but sappy or sentimental, Pausch talks openly and honestly about his terminal cancer, while going about the serious business of being a husband, father, friend, and preparing his final thoughts about life.
The book hums with wisdom, sings with hope, and offers us healing words even more relevant today than they were when he wrote them in 2008. Although the cancer ended his life on July 25, 2008 at the young age of 47, leaving behind a wife and three young children, it did not end his legacy. The book continues to enjoy a widespread readership. I have recommended this book to many friends and family members. By the way, you can watch and hear his final talk on You Tube. I leave you with a few more of his words: "Experience is that you get when you didn't get what you wanted. And experience is often the most valuable thing you have to offer." "I don't know how to not have fun. I'm dying and I'm having fun, and I'm going to keep having fun every day I've got left." "Never lose the childlike wonder. Show gratitude….. Don't complain; just work harder….. Never give up." It is a book about connections. I hope you find it worthy of your reflections.
With fond regards,
Bob
Calendar
November 2023
M
T
W
T
F
S
S
1
2
3
4
5
6
7
8
9
10
11
12
13
14
15
16
17
18
19
20
21
22
23
24
25
26
27
28
29
30