Blog
THE SUN ALSO ARISETH, AND THE SUN GOETH DOWN
On December 22, 2020 by Bob Talks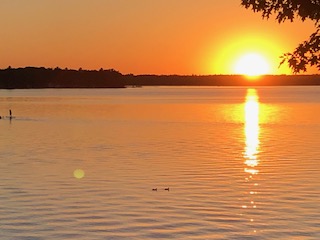 Several days ago, I was driving somewhere for some forgotten reason and the hauntingly beautiful voice of Eva Cassidy sang "Who Knows Where the Time Goes?"  I replayed it several times.  And I thought again about time, its going and coming, the tick and tock of our days and ways.  It's a plaintive song.  Written by the British folk singer and song writer, Sandy Denny, who also wrote another one of my favorite songs, "Both Sides Now," Judy Collins made hits of both of these.
Across the evening sky, all the birds are leaving
But how can they know it's time for them to go?
Before the winter fire, I will still be dreaming
I have no thought of time
For who knows where the time goes?
The obvious answer to that rhetorical question is that we don't fully understand where time goes.  How can we know when it's time for us to go?  There is the lonely and sad image of birds deserting the shore.  
Sad, deserted shore, your fickle friends are leaving
Ah, but then you know it's time for them to go
But I will still be here, I have no thought of leaving
I do not count the time
---
And I am not alone while my love is near me
I know it will be so until it's time to go
So come the storms of winter and then the birds in spring again
I have no fear of time
For who knows how my love grows?
And who knows where the time goes?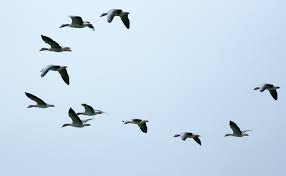 After the storms of winter, the birds, "fickle friends," return in spring.  And so we have the cycles of life continued.  I just turned 78, so the passage of time and life's cycles are front and present on my mind these days, but I do not fear time.
However, I'm so very glad that this year will soon be a past-tense.  We are eager to move beyond the Politics of Destruction, Dismantling, and Demolition that we've endured for too long.  That song seems so appropriate right now as we look ahead while the season of our discontent is being replaced by brighter and more hopeful tomorrows.  I recognize that we are not all in the same boat, but we are all in the same storm.  We face the gale-force winds of COVID, a collapsed economy, the continued damage of racism, the on-going threat of climate change, wearing masks and hunkering down, all while the madness of Trump and his enablers continue their malevolent damage, including the needless deaths due to negligence.  It's all so exhausting.  We have huddled beneath his post-truth darkness longing for the healing light of truth.  These two statements by George Orwell ring as true today as they did back in the 1940s:  "We have now sunk to a depth at which the restatement of the obvious is the first duty of intelligent men."  And "In a time of deceit, telling the truth is a revolutionary act." 
Although our core values, deep-seated traditions, time-honored institutions, and our sense of a UNITED State of American have been badly scarred, those darkened days are now quickly and decisively ending.  We should, both individually and collectively, conduct a "root-cause analysis" in order to try to understand how we got to where we have been these past four years.  While we soundly fired Trump, his "—ism" still festers.  We will feel that for some time.  Who knows how long?  Until we come to terms with that and work to heal our country from it, we will fall short of hopeful possibilities and life-sustaining potentials.
Nevertheless, a new sun is rising.  I recently gave a Zoom Talk on the literature of the Roaring Twenties.  In preparation for that talk, I reread Hemingway's The Sun Also Rises, which has as its epigraph that quotation from Ecclesiastes.  A fascinating book, Ecclesiastes is considered by some Biblical scholars as "The Book of Wisdom."  It Is not clear who actually wrote it, though some think King Solomon did late in his life.  It is also unknown exactly when it was written, generally estimated that some time between 450-200 BC.  There is a dialectical clash in the book between the old, traditional ways and more "modern" changes that hint at a kind of epicurean "Carpe Diem."  Like life itself, the messages vacillate between affirming optimism and a predestined negativism.  Some of the aphorisms of wisdom you may remember, but they are worth repeating as we approach the New Year with a new beginning and a new sun.
A man hath no better thing under the sun,
Than to eat, and to drink, and to be merry.
---
What has been will be again,
What has been done 
Will be done again;
There is nothing new under the sun.
---
A generation goes and a generation comes,
But the earth remains forever.
---
The sun rises, and the sun goes down,
And hastens to the place where it rises.
---
There is a time for everything,
And a season for every activity under heaven.
A time to be born and a time to die….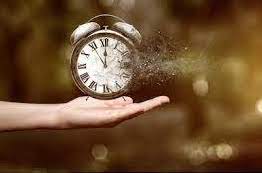 Although we may not know where the time goes or how quickly it passes, we do know that this is The Time for hope, joy, peace, kindness, compassion, and good will.  May this Holiday Season and the New Year gift you good health, many blessings, and a renewed faith in a bright sun that shines favorably upon you. 
Sending you my fond regards and hopeful wishes,
Bob
Calendar
November 2023
M
T
W
T
F
S
S
1
2
3
4
5
6
7
8
9
10
11
12
13
14
15
16
17
18
19
20
21
22
23
24
25
26
27
28
29
30