Blog
The Wonder of Wonder
On October 23, 2020 by Bob Talks
I find myself wondering a lot these days. I wonder about wondering. Wandering through the landscape of wonder, I realize that there are several different layers. But before I wander off too far, I want to encourage you to watch an MSNBC documentary, titled "The Way I See It." It's about President Obama's photographer, Mr. Peter Souza. A moving, powerful, emotional depiction of the development of his relationship with the President, it explores Souza's political growth while showing examples of his creative, photographic genius. It also is a stark contrast from the days of Obama's leadership versus the corrupt situation we currently face. This contrast asks the important question: How did we get from there to here? Google and view "The Way I See It."
The word "wonder" is by itself wonderful. It encompasses feelings of: admiration, a sense of the unexpected, surprise, awe, astonishment, and curiosity. There is a desire to know something, to make a discovery. In contrast, wonder also conveys worry, doubt, and uncertainty—a sense of the unknown, a shadowy bewilderment. There's a troublesome edge to it. I'll share my wonders with you if you'll share your wonders with me. What do you wonder about? What does it mean to wonder? It is clearly an emotion with diametrically polar pulls—drawn to the inexplicable or pulled into anxiety. It also beckons us to appreciate what we find wonderful on a whole range of levels, such as an awesome meal, book, movie, painting, work of music, or a splendid time, relationship, or experience. The wonder of wonderful is the joy of life, like love itself.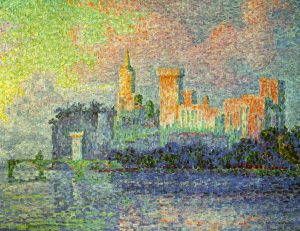 With all the turmoil and uncertainty surrounding us these days, I've wondered more than usual about so many different things. It's a bit worrisome. There is a degree of concern and confusion. The unknown future looms larger and more menacing than normal these days. Do you sense this as well? I also ponder about all the worthwhile things for which to be grateful. There are many.
To try to make sense of it all, I organize my wonderments into broad categories in order to sort through them: Country, Family, Friends, My Future. I worry about our country. This incredible country has so much unrealized potential, such a bounty of natural resources and beauty, and a proud legacy of amazing achievements. How could we become so mired down in such a morass of misery that is currently inflicting and infecting us? I wonder how or if we can and will dig ourselves out from under this burdensome pile? It's a tall order. We do have the capacity and the capability. I remain hopeful.
I wonder about our families. Our eight grandchildren, all under the age of nine, are growing up and changing so rapidly. We have not traveled to see them in a long time. Zoom and FaceTime just do not replace hugs and face-to-face engagements. I think about what they will mature to become. How are their respective parents doing? I smile with pride and joy at how superb they are as parents. We are blessed, and that is a wonder.
Friends, ah, yes, our many friends enrich our lives in such marvelous ways. What will the new normal look like and how will our relationships find a suitable space in it all? What a blessing they have been and continue to be. I reflect gratefully on the many evenings this past summer and fall when we circled around a fire pit with some of them, enjoying our laughter and acknowledging the reality of the crises we face. How comforting it is to know that we can be supportive, open, and share similar views. What special gifts our friends give to us.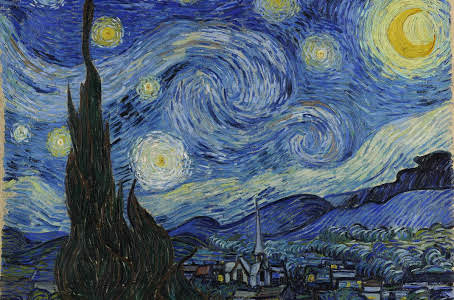 I think also about the big, personal unknowns for me and Sue, such as our health, our ability to stay active and do the physical things we enjoy so much, and keeping our minds and imaginations engaged and alert. My Zoom talks, website, and blogs are so very important as active antidotes to all the doubts. As families and friends, the support given to me for my Zoom Talks, website, and blogs is truly remarkable and not taken for granted.
However, there lingers that twilight zone of uncertainty. What will my capacity be as I continue to age? T. S. Eliot's engaging but disturbing poem, "The Love Song of J. Alfred Prufrock," rattles around in my memory:
Let us go then, you and I,
When the evening is spread out against the sky
… And indeed there will be time
To wonder, 'Do I dare?'
… I grow old …. I grow old.…
What's beyond our lives here on this good earth? I reflect on that. At this point in my life, death is present, for our parents and some dear friends have left. I'm not morbid about this, just aware of my wonderings.
I end these wanderings by sharing a few haikus I wrote over time, some many years ago. I've been reluctant to share my poetry, but now, at this age and in this time and place, what difference does it make? I hope they give you something to wonder about.
SOME HAIKUS
My goal was to create 16-18 meters or beats and to resolve a juxtaposed conflict
We, the Icemen Come
In an Age of Atomic Heat.
Life melts away.
**
Rain comes as night falls.
Cold chases away sun.
Darkness enshrouds us.
**
Sunlight dances on cold water.
Waves reach out to you.
You turn away.
**
Lone hawk dives downward.
Small rabbit dives inward.
Death captured.
**
Cold tears capture harsh words.
Anger is no match for fear.
Embrace me with your tenderness.
**
You open my soul,
But close your heart.
Shattered dreams falling down.
**
Screams fill the night in silent sobs.
Calm terror waits on thick air.
Please hear me!
**
Spider weaves a net of life.
Captures death in it.
He too must eat.

My fond good wishes to you all,
Bob
Calendar
November 2023
M
T
W
T
F
S
S
1
2
3
4
5
6
7
8
9
10
11
12
13
14
15
16
17
18
19
20
21
22
23
24
25
26
27
28
29
30